GENE COKEROFT (TENOR) Gene hails from Birmingham, Alabama, but has called South Florida home since 1941. He and his wife, Iris, have been married for 30 years and reside in Kendall, a suburb of Miami, Florida. Together, they have four children and twelve grandchildren. He has been a Certified Music Judge for Barbershop Harmony Society contests since 1995. Gene served as a staff member of the Orange Bowl Committee from 1978 through his retirement in 1997. For nine years, he served as co-producer of both the Orange Bowl Parade and Halftime Pageant. In his role as Director of Production for the Orange Bowl Committee, Gene has worked closely with producers, directors, writers and staff of NBC, CBS, Brad Lachman Productions, Walt Disney World, and numerous national production companies in both the entertainment and television industry. Gene is a gifted songwriter and vocal arranger. Almost 50 of Gene's charts were recorded and performed by the SUNTONES. His songs and arrangements are still performed by soloists and vocal groups around the country. Additionally, Gene and his wife Iris have written several musical pieces for inclusion in Orange Bowl Productions over the last twenty years. Gene coaches several High School and College Quartets in the Miami-Dade County, Florida area and serves as a clinician in many of the Youth Music Festivals held throughout the state of Florida. Gene has served on the Board of Directors of the Association of International Champions and as Chairman of the Barbershop Harmony Society's Young Men in Harmony Committee. He has served as music director of The Miamians, the Miami Chapter of SPEBSQSA. He has held this position since 1968 and has directed them to several District Championships as well as having qualified and competed at three International Competitions. In 1986, Gene was inducted into the Sunshine District "Hall Fame." In July of 2009, he was inducted in the Barbershop Harmony Society's "Hall of fame."
BOB FRANKLIN (LEAD) Bob rejoins the SUNTONES for his second tour with the group. He was a founding member of this International Champion foursome. His first tour with the quartet lasted 20 years. Born in New York City, he developed his love of music by making frequent visits to the family dentist. The dentist's office, in part of the old Carnegie Hall building, was filled with the sounds of great opera singers from a golden decade. Bob was introduced to Barbershop harmony when a Florida middle school music teacher asked him to compete in a quartet contest. His classmate Gene Cokeroft's quartet won the contest! Bob's home is in Vero Beach, Florida. He loves every conceivable form of boating, fishing and cycling. Currently Bob is starring in a long running production, playing the role of Grandpa, for 10 adoring Grandchildren. He dedicates every performance to God and to the love of his life, his co-star Sue.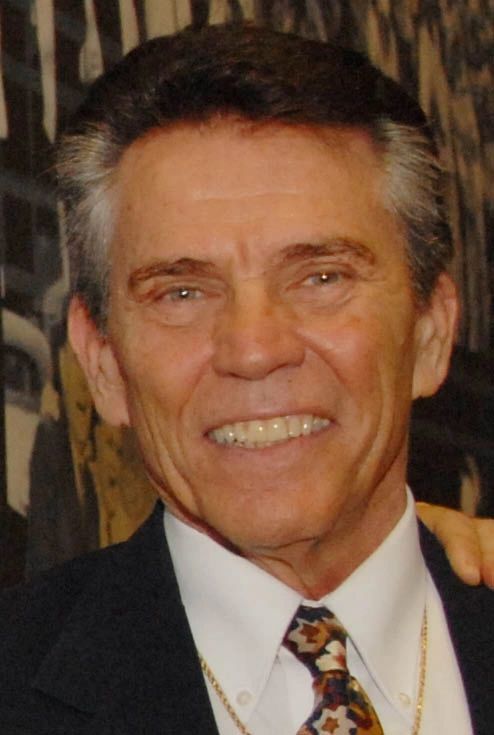 HARLAN WILSON (BARITONE) Harlan is an entertainer, ensemble singer, soloist, choral director and vocal coach. He has vast experience in producing and directing live concert performances, as well as performing over two thousand a cappella singing concerts with the Suntones, the Barbershop Harmony Society's 1961 International Quartet Champion. Harlan served for many years as a faculty member of various Harmony Education Programs all over North America, as well as seven yeas on the faculty at Harmony College. His choral directing resume includes 20 years as Musical Director of the Coastmen Chorus, based in Palm Beach County, Florida. Under his leadership, the group won the Florida State Championships six times. They also competed 10 times at the International level, earning Bronze Medal Award. Harlan is the member of a select group of men who have earned International Medals as a quartet singer and as a Chorus Director. He served as Director of Music for the Royal Palm Show Chorus, also of South Florida. This group also competed at the International level. Harlan founded and directed The Vocal Gentry Ensemble Singers in South Florida and was associated with the Music Men of Greater Asheville, North Carolina. He and his wife, Sandy relocated to Nashville in April of 2008. Harlan and his son, Todd, were the first father/son International Quartet Champions in the history of the Barbershop Harmony Society. In 1986, Harlan was inducted into the Sunshine District Hall Fame. In 2005, the Suntones were inducted into the Barbershop Harmony Society's Hall of Fame.
TODD WILSON (BASS) Todd grew up in a barbershop family in Florida. His father is baritone of the SUNTONES. By the time he was six years old, Todd could sing all four parts to a dozen songs and he was participating with his sister and parents in the "Wilson Family Quartet". Todd joined the Barbershop Harmony Society in 1972. He has competed at the International level of the Barbershop Harmony Society sixteen times, winning a quartet gold medal as the tenor with ACOUSTIX (1990 International Quartet Champions) and six International chorus gold medals with the Vocal Majority Chorus of Dallas. From January of 2002 to November of 2003, Todd served as Director of Music for the Houston Tidelanders, a 90-voice, men's chorus. In that time, he led the chorus to a 9th and then 8th place finish at the International Chorus Championships. Todd is the Executive Director and Director of Music of The Nashville Singers, Inc., a non-profit, performing arts organization he co-founded in 2008. His performing resume with ACOUSTIX and the Vocal Majority includes over 1000 concert appearances in 47 states of the USA and ten other countries. He has also coached quartets and choruses in the USA, Canada and Australia. Before the recent downturn in the economy, Todd served on the professional staff of the Barbershop Harmony Society as Director of Marketing for almost five years. Prior to this appointment he served as a member of the Society's Board of Directors. Todd is also a member of the National Academy of Recording Arts & Sciences, American Society of Association Executives, Center for Nonprofit Management, Contemporary A Cappella Society of America, Chorus America, the National Society of Collegiate Scholars, and the Gospel Music Association. In 2000, Todd was inducted into the Southwestern District "Hall of Fame." He lives in Nashville with his wife Jennifer and their two sons.